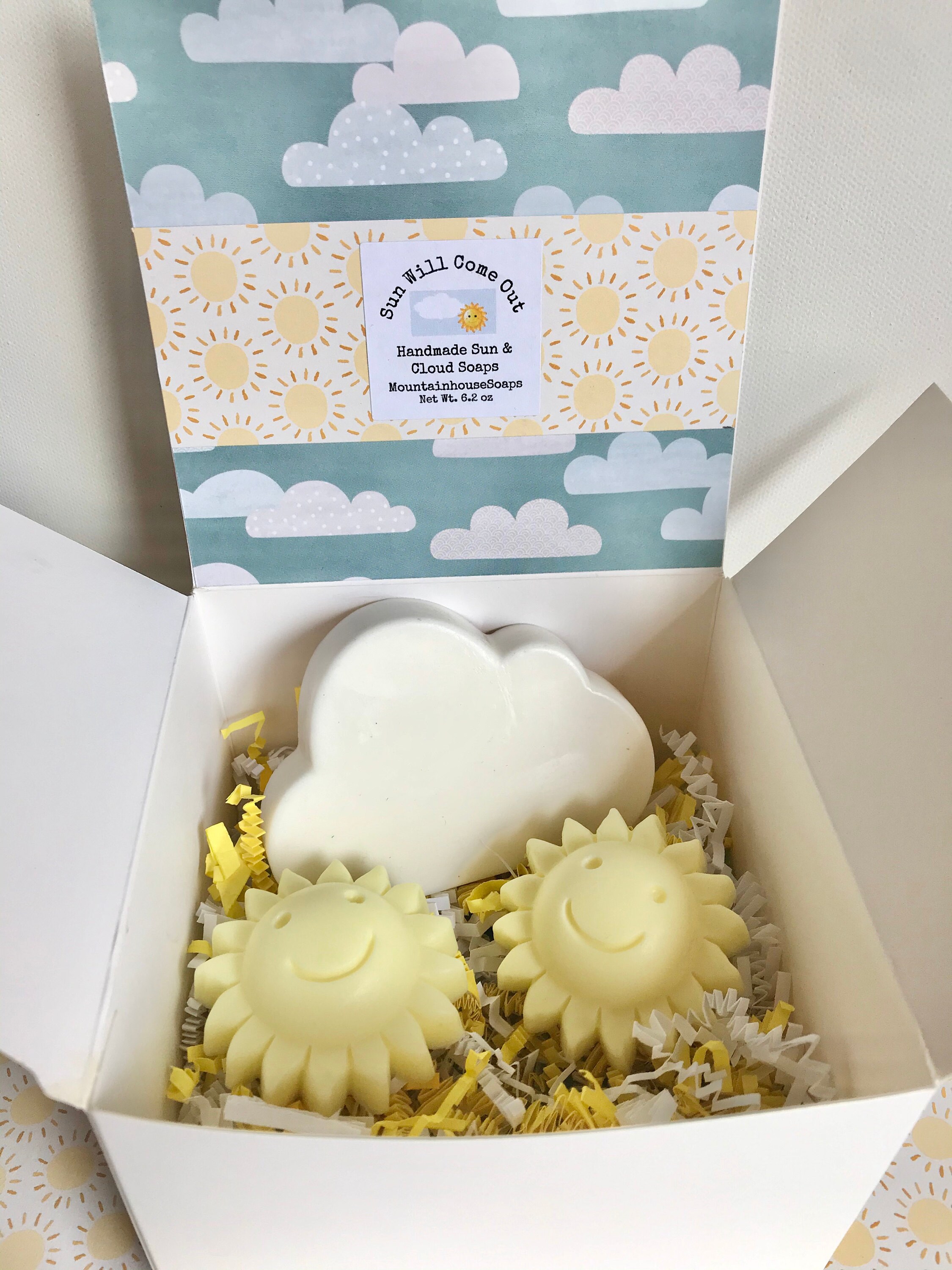 Coronavirus has changed our world.  I created the "Sun will come out" soap gift to bring some cheer into someone's life.  You can't help but smile opening this gift! It's a reminder that even on a cloudy day, the sun is still there hiding behind the clouds waiting for it's chance to shine!  
If you know someone who's havng a difficult time, this would make a thoughtful gift to let him or her know you are thinking of them.
MountainhouseSoaps hopes everyone stays safe and healthy!